C.R.: Insurance Pays ¢82 Million to Banana Producers
2022-08-19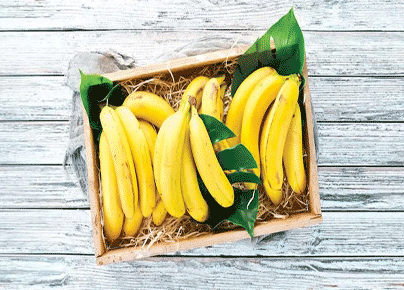 In the first half of this year, the National Insurance Institute (INS) of Costa Rica had to disburse more than ¢82 million to pay for the policies of banana producers.
It is insurance that protects farmers from pests and diseases in their plantations.
The policy is a fundamental guarantee for banking and financial entities granting credit to producers throughout the country.
"This insurance offers up to 25% discount on the premium for soil conservation practices, disease control by genetic or biological methods and application of good agricultural practices," added Karla Huezo, head of the General Insurance Directorate of the INS.
While throughout 2021, coffee was the crop that suffered the most from pests and other damages, from January to June of this year, bananas were the most affected, followed by plantains, potatoes, and coffee.
During this first semester of 2022, 14 claims have been filed and processed for ¢92 million, of which ¢82 million belong to allegations made by banana producers.
In the latter case, the most significant impact has occurred in the province of Limón, specifically in Pococí and Cariari, while the most frequent causes of these effects have been hurricane winds, followed by pests and diseases in crops.
For 2021, the INS paid ¢122 million through agricultural insurance, corresponding to 52 policy activations.
The policy covers the investment made by farmers in their crops when they suffer a climatic or biological disaster, from germination or rooting to harvest and is sold in dollars and also in colonies.