Peruvian Banana Exports Grow 52% Between January and July 2022
2022-08-19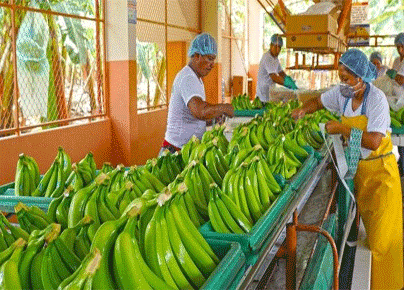 Between January and July of this year, Peruvian exports of fresh bananas amounted to 99 thousand tons, representing an increase of 52% compared to what was shipped in the same period last year.
This was stated by the president of the consulting firm Inform@cción, Fernando Cillóniz, who highlighted the recovery that banana shipments from Peru have been registering after four straight years of chronic decline in the volumes shipped (2018, 2019, 2020 and 2021).
He explained that the behaviour of the fresh banana shipments from Peru in the first seven months of the year was as follows: January 12,970,595 kilos, February 17,369,771 kilos, March 16,330,866 kilos, April 13,767,983 kilos, May 13,956,338 kilos, June 12,410,551 kilos, July 12,270,638 kilos.
He added that in all of 2021 (January-December), Peru exported 117 thousand tons of fresh bananas, and from January to July 2022, about 99 thousand tons were already shipped.
"There are only 18 thousand tons left to match the volume shipped in all of 2021, so in August, I am sure, we will exceed the total banana exports of 2021," he said.
The main destination markets for bananas from Peru are the Netherlands, Panama, the United States, Belgium, South Korea, Italy, Germany, and Japan, among others.