Algeria: Consumer Protection Calls for an Investigation on Banana Prices
2022-07-15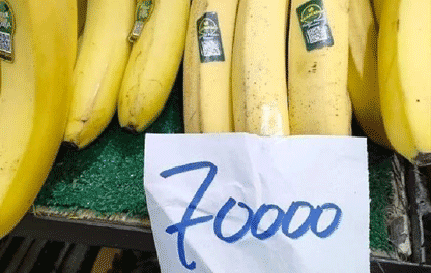 After stabilizing for months, banana prices are on the rise again, reaching new records under the shock of consumers. In contrast, its costs exceeded, on July 13, the wholesale markets 600 dinars (USD 4.08) and the retail markets 700 dinars, according to the Algerian Protection Organization of the consumer. The latter demanded an investigation into these prices because, according to them, the prices remain too high while they are experiencing stability on the world markets.
Echourouk reported that the investigator, Mustapha Zabadi, confirmed that despite the significant drop in consumption of bananas in the summer and its rapid deterioration, its prices had become a real mystery that must be solved by the competent authorities, who failed to ensure the price stability for this fruit. An investigator said the organization received information indicating a significant shortage of this produced among producers, which has caused a lack of supply and an increase in prices, in addition to speculation.
An investigation is required to end this unjustified rise in the price of bananas.
Although the Ministry of Commerce has distributed import licenses to traders to import large quantities of bananas into the market, which has helped stabilize prices in recent months at between 250 (USD 1.70) and 300 dinars (USD 2.04) per kilo. Zabadi adds that rising prices prove an absence of a fixed pattern to ensure price stability in the markets and demands to investigate this and fight the speculative barons and all those who deprive citizens of this fruit.