Ecuador Calls Meeting of Latin American Banana Producers and European Buyers a Success
2022-04-08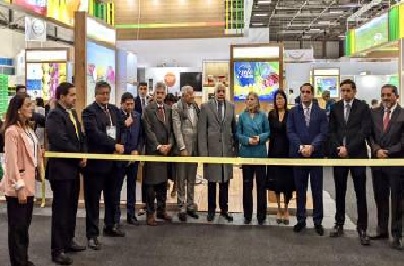 The Government of Ecuador described as successful the meeting held in Berlin (Germany) between Latin American banana producers and European buyers, who insisted that they comply with the commitments of shared responsibility. Pedro Alava, Minister of Agriculture of Ecuador, the world's leading banana exporter, stated this last January called together the region's Ministers of Agriculture to demand respect for the price of the fruit. For this reason, representatives of the producing countries attended the Fruit Logística 2022 Fair, which ended on April 7th.
Minister Alava informed that they met with representatives of the European Union (EU) and the largest trading companies, such as Aldi, during the fair. "We got them to listen to all banana producing countries with similar problems," said Alava, describing the meeting as a success, in which they spoke "openly ".
Alava said that the issue of improving the export price of the box of fruit is being addressed, essentially because these large banana buyers, such as Aldi and other supermarkets, do not want to honour the agreement we have of shared responsibility".
The buyers argue that banana production costs must be transparent to review the price, added the Minister of Agriculture, noting that the "only way they can review production costs is if they produce 'fair trade' fruit".
Alava said that Ecuador has been working on reviewing in detail their production costs so that buyers "can be sure of the increase in all components that make up the cost of production of bananas".
He mentioned fertilizers, inputs, and the increase in freight, among others, which have been affected "by exogenous phenomena and are exponentially increasing production costs". Adding that "shared responsibility" should be applied because neither producers nor buyers are responsible for the war between Russia and Ukraine, he said as an example. While Ecuadorian growers and exporters went to promote their cause to the European importers, Russian banana traders have sent a requirement to reduce the price of the fruit mentioning the difficulties created by the ongoing war.
In 2021, banana exports to Russia represented US$ 697.65 million and to Ukraine, US$ 79.39 million.
Alava estimated that the working tables between delegates from Ecuador and buyers could be installed in about two weeks and stressed that the "correct and efficient" management of plantations could not be stopped even if costs increased.