Canary Islands: ASPROCAN Fights to Recover After the Volcano Eruption
2022-04-08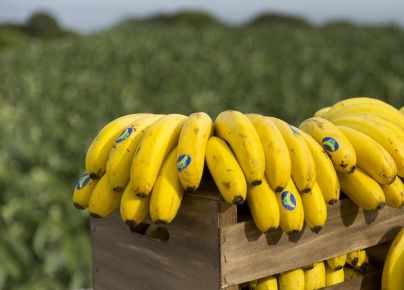 Three months have passed since the Cumbre Vieja volcano went dormant, and now it's time to recover what was lost. That is why it is essential to remember La Palma and the more than 500 families that depend on the cultivation of bananas in the Canary Islands. An activity that depends on legal measures to recover the sector generates more than 10,000 jobs throughout the island.
Without cultivation, there is no work, and the lava damaged some areas of fertile ground. For this reason, the Association of Canary Islands Banana Producer Organizations (ASPROCAN) assume the importance of defining a management framework that allows recovering around 200 hectares buried by lava and guarantees the legal tools to carry out works and rebuild the area relocating the affected producers. In this way, they could avoid a legal gap that currently prevents them from working and receiving income.
"We want recover the banana activity, plowing and returning to cultivate on top of the dry lava as it has already been done on the island. This is technically feasible, but it needs an urgent mechanism with skills and an agile capacity of execution", added the manager and director of Marketing and Communication of Plátano de Canarias, Sergio Cáceres.
ASPROCAN advocates for a unifying recovery in a single Project.
At the request of ASPROCAN, the Ministry of Justice, led by Pilar Llop, has offered the association a second meeting, assuming the commitment to facilitate and participate in the preparation of a reference standard that will return the land to producers. In addition, if so, the door for possible aid would also be opened.
For his part, Cáceres stressed that the EU is going to accept that producers, even if they have lost their crops, can continue to receive community aid, only if they recover their previous activity". "Something that, today is not possible for these producers because they own land that is covered with lava and on which they cannot cultivate", he recalled.
The time factor is now vital, and given the diversity of skills, ASPROCAN considers it necessary to unify this recovery in a single project.