Philippines: Banana Growers Shift to Grains Production in Davao del Norte
2023-10-31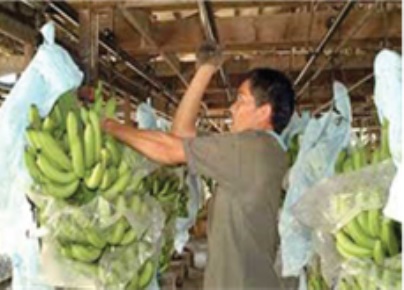 Small banana growers have switched to grains production after the TR4 Disease kept spreading in sprawling banana farms of Davao del Norte, the Provincial Agriculture Office (PAGRO) has reported. It came out in the agency's recent monitoring of the total hectarage of crops, especially for rice and corn areas in Davao del Norte.
From 7,000 hectares several years ago, corn production areas in Davao del Norte have reached more than 10,000 hectares, said PAGRO Senior Agriculturist and Provincial Corn Focal Omar T. Ayco.
Ayco attributed the shifting of crops to the 'wide devastation' caused by TR4. This infestation has affected banana plantations but has dire consequences on small-scale banana farms due to costly management and preventive measures.
He said farmers are now planting their former banana farms with rice or corn, especially with the assistance provided by the PAGRO as part of the 'Kawsa sa Agrikultura ug Panginabuhian sa Barangay' or Kaagapay Program. The provincial Government has purchased two backhoe units to reconstruct banana farms into rice paddies and corn fields. At the same time, it provided them with hybrid seeds and fertilizer to restore the productivity of lands left idle and abandoned.
A Yellow Corn Enhancement Program of the PAGRO entitles farmers to free hybrid yellow corn seeds and fertilizers. At the same time, the same assistance is also being given to farmers planting white corn 'especially now that white corn consumption has increased as an alternative to rice consumption,' Ayco said.