Transatlantic westbound 'a total disaster', with 'unsustainable' rates
2023-10-31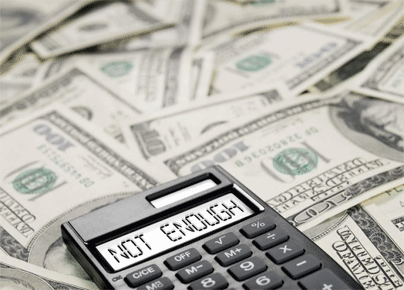 According to CMA CGM, westbound transatlantic ocean rates have now hit "unsustainable levels".
The French carrier announced a raft of FAK (freight all kinds) increases on Friday, an endeavour to drive rates back up on a route that has become, what one liner executive described to The Loadstar as, "a total disaster".
Indeed, Xeneta's XSI North Europe to US east coast average rate per 40ft slumped from $7,700 a year ago to just $1,327 last week.
Moreover, The Loadstar recently saw a rate offer to a UK-based forwarder at below $1,000 per 40ft for relatively small-volume shipments from Liverpool to New York.
From 23 November, the French carrier will raise its FAK rates from North Europe and the Mediterranean to the US and Canadian east coast, with, for example, its base rate for a 40ft from Rotterdam to New York being $1,600.
This is still well short of average rates achieved by transatlantic carriers in 2019. Prior to the pandemic, the tradelane was considered to be one of the most resilient, compared with the extremes of volatility seen on Asian export routes.
Pre-Covid, headhaul rates for a 40ft from North Europe to the US east coast had hovered at around $2,000, and the market was known by carriers specialising in the tradelane as "robust but unexciting".
"We never expected to make much money out of the transatlantic, but we certainly didn't expect to lose our shirts on it," a carrier contact told The Loadstar recently. "At the moment, it's a total disaster," he added.
The transatlantic was one of the last trades to experience the liner rate explosion contagion of the pandemic era. In fact, the surge in transatlantic rates was indirectly triggered by a boom on the transpacific, when carriers redeployed ships to the more lucrative tradelane.
Shippers also complained about shortages of equipment as carriers chose to redistribute boxes to the Far East. That, and the difficulty of getting space on the depleted transatlantic fleet, inevitably resulted in huge rate spikes.
But when demand on the transpacific and Asia-Europe trades hit the wall last September, carriers looked at the high rates still achievable on the transatlantic and piled in more capacity and upgrades.
The higher rates on the transatlantic also encouraged new entrants to the route, including Ellerman City Liners, which closed its Asia-North Europe loops and redeployed the tonnage to the North Atlantic.
However, the big increase in supply on the transatlantic, from capacity upgrades by CMA CGM and its peers, inevitably resulted in a collapse in freight rates to levels well below their historical average.
According to Alphaliner, the capacity explosion on the transatlantic was led by Cosco, including its OOCL subsidiary, with a huge year-on-year expansion of 38.1%, followed by CMA CGM with growth of 34.2%, which, the consultant said, was partly related to the launch of a new Mediterranean to US Gulf service in October last year.
Alphaliner said Cosco and OOCL replaced their 8,000 to 8,500 teu vessels on the transatlantic with 13,100 teu ships, thus injecting significant additional capacity.
According to Alphaliner data, MSC remains the biggest carrier between Europe and North America, with a market share of 37.9%, followed by Hapag-Lloyd with 20% and Maersk and CMA CGM with 9.6% and 8.4%, respectively.
Meanwhile, costs have soared, thanks to inflationary increases of services, higher daily hire rates for chartered ships and hikes in the price of bunker fuel.
It follows that, with carriers and alliances now reviewing their networks to match supply with reduced demand, a number of transatlantic services could be subject to reduced "winter scheduling" or temporary suspensions.