ONE Profit Plummets in Fy2023 First Quarter
2023-08-08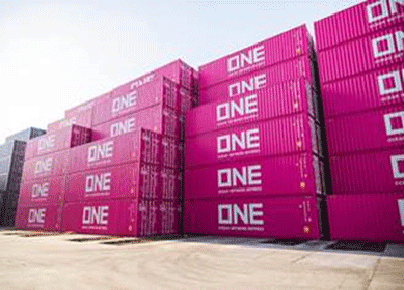 OCEAN Network Express has reported a "significant" decline in profits for the first quarter of the 2023 financial year.
ONE posted a profit of US$513 million, down 91% from the US$5.5 billion reported in the same period last financial year.
The company said global cargo demand from April to June was significantly lower than it was in the first quarter of the 2022 financial year.
On the supply side, it said, capacity increased as port congestion dissipated, adding that freight rates had decreased significantly year-on-year.
"Following the Covid-19 pandemic, the containership market is in the midst of major changes such as the aftermath of global supply chain disruption, changes in consumer behaviour and shifts in trade patterns due to increasing international tensions," the company said in a results statement.
"ONE is making progress in adapting to these major changes, but further shifts in the market are expected as transport demand and trade patterns continue to alter, creating an uncertain outlook which is difficult to predict.
"Under these circumstances, it is extremely difficult to announce a reasonable business forecast at this time and the full-year forecast for FY2023 is yet to be determined.
"ONE is committed to stabilising its performance while responding flexibly to while maintaining the flexibility to respond to changes in the business environment."
ONE also reported a number of initiatives in the first quarter of FY2023, including the installation of telematic devices on reefer containers and participation in a SafetyTech Accelerator initiative with an aim to reduce the risk of cargo fires and loss.