Evergreen Orders 1,000 Star Cool Reefer Containers
2023-06-16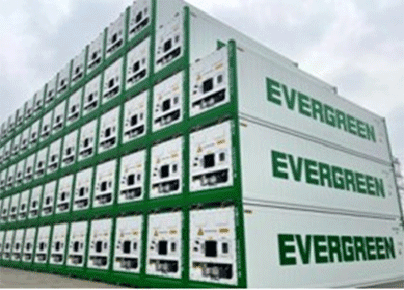 Evergreen Marine Corp. (Evergreen) announced the purchase of 1,000 Star Cool reefer units from Maersk Container Industry. The order includes the equipment of the Sekstant monitoring system that offers transparent and convenient control for the commercial operation of the Taiwanese shipping company.
Evergreen first ordered Star Cool reefer containers from Maersk Container Industry in 2020 and has continued to expand its fleet with such equipment across its global operation ever since.
Evergreen chose Star Cool units to support its operational requirements and dedication to environmental sustainability. Energy efficiency is achieved through a proven combination of frequency converter technology and an entire variable speed reciprocating compressor. This results in optimum motor speed based on cooling demand and required airflow, ensuring an ideal charging environment and saving energy.
The benefits of connecting modern reefer containers to the Internet are endless for Evergreen as an operator and Star Cool as an OEM. Thus, the actual carbon footprint is documented remotely at both the voyage and fleet-wide levels, and the whereabouts and status of each reefer container are also tracked globally.
On the manufacturer's side, performance can be continuously monitored, and the knowledge gained can be used to optimize performance, which can be quickly implemented across the entire connected fleet with a software update.