Container Liners Implement More Technology to Improve Service
2023-03-03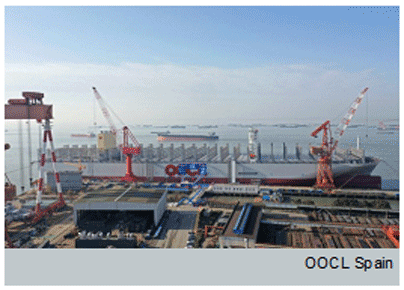 Intense competition in the liner industry is driving carriers to try and differentiate their business through technology or service developments.
So far year, Seoul announced funds to attach internet-connected devices to allow Korean exporters to track containers, a service Hapag-Lloyd and forwarder Kuehne+Nagel also announced. At the same time, Maersk told its cold chain customers technology could help save energy on reefer boxes.
In the latest move, ONE announced today it would follow suit with news of a collaboration with Sony to develop monitoring devices for its container fleet.
According to the carrier, customers can track and trace containers using live updates. Hiroki Tsujii, MD for product & network, said: "Our joint mission will aim to push the limits of what we are capable of with innovative logistics technologies."
Meanwhile, supermarket retailer Lidl announced that the carrier it launched last year, Tailwind Shipping Lines (TSL), will operate a new service from Bangladesh to Europe.
The Tiger Express Service (TEX) will carry goods from Chittagong to Barcelona, Spain, and Moerdijk in the Netherlands, with a 20-day transit. In addition, TLS said that the port calls at two of Europe's smaller facilities would mean fewer delays in periods of high demand.
The carrier already runs the Panda Express from China to Europe.
On the transatlantic trade, OOCL announced deploying a fifth vessel of around 5,000 teu to its GEX1 service from Antwerp to Montreal via Liverpool. So, from March 3, five vessels will be operating on the service.
OOCL also claims "environmental and service improvements" will come as it takes delivery of its latest new ships.
The first was delivered last week, the 24,188 teu OOCL Spain, which the Cosco subsidiary says has a host of 'smart' technology on board that will make the ship and its sisters more environmentally friendly.