Italy: Vado Reefer Terminal Ready to Investment of 68 Million Euro
2022-11-18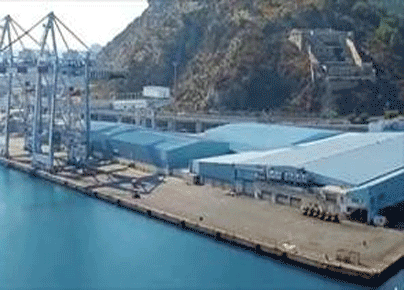 There is not only gas. The Reefer Terminal has launched an ambitious investment program for a total of 68 million euro, with the aim of modernizing the facilities dedicated to fruit and containers.
The Port System Authority is evaluating the application presented by Gnl Med, a joint venture of which the Novella Group, Autogas and Levorato Marcevaggi are part, to establish a liquefied natural gas deposit in the areas between Vado and Bergeggi for the supply of fueled ships.
The Reefer Terminal, that was acquired in 2015 by APM Terminals presented a project for modernizing the warehouses for fruit trafficking, a sector in which the company is one of the major operators in the Mediterranean.
The company has asked the Port Authority to extend the current maritime state-owned concession until 2050, which otherwise would expire at the end of 2027. Around 70% of the investment is aimed at the modernization of large refrigerated warehouses, the rest will be used to improve yards and systems dedicated to containers.
About two thirds of the project will already be on site in the first 4 or 5 years.
There is a plan also to build an LNG storage project for ships and the Municipalities of Vado and Bergeggi received the first data to be able to assess the repercussions on the territory and in turn present their observations. The depot will have a function closely linked to the port, so it should not have any influence on roads and infrastructures. The gas will be transported directly by sea via barges and will be used to refuel the ships at berth.