Reefer Challenges Take A Bite Out of Booming Global Perishables Trade
2022-09-09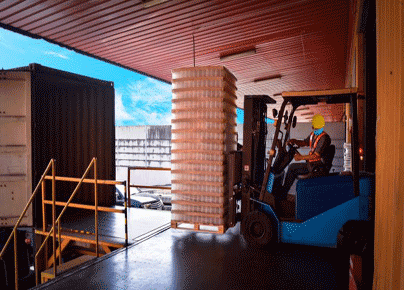 Shortages of reefer containers and escalating costs are affecting global flows of perishables.
Some producers may pivot to domestic markets, but the international growth potential is mouth-watering.
Reefer vessels are enjoying a renaissance, with time charter rates up in the triple-digit range from pre-pandemic levels. According to one broker, utilization of these vessels has been close to 100%.
Before the pandemic, reefer vessels struggled, as shippers had embraced containerships as the preferred way of sending perishables overseas by ocean transport. Now they are scrambling for capacity.
One reflection of this is the decision by Fresh Del Monte to sell more space on its proprietary 13-strong containership fleet to perishables shippers.
Perishables exporters have struggled for months to find enough reefer containers to move their cargo, shortages being reported across a slew of markets. Shipper organizations in Latin America and Europe have raised the alarm about the problem. Arizona Bank & Trust warned that "now, in 2022, American agribusiness leaders face a reefer container shortage, forcing them to once more re-examine distribution logistics".
Reefer boxes, being in short supply, seemingly run counter to the available units pool. Last year saw a record for new reefer orders, according to a report from DHL Global Forwarding.
"There are plenty of containers – they're just not in the right place at the right time," said Arizona Bank & Trust.
As a result of congestion, reefer boxes have been stuck longer at ocean terminals. The Arizona Bank & Trust report points to the repercussions of the pandemic, plus limitations of the just-in-time model and pricing fluctuations. Moreover, empty reefer units in Asian ports have competed for space, with dry boxes of exports commanding high rates.
Some units have been taken out of the equation by damage. Recently the International Institute of Container Lessors issued a technical alert that interior panels on reefers may have been damaged due to Covid-19 disinfection measures in China.
And, even if boxes are available, exporters face challenges at the destination. Forwarders have reported that congested ports in China were short of reefer plugs during lockdowns, forcing exporters to divert or risk spoilage of their products, if not all. Tight refrigerated warehousing capacity in the US also prompted some exporters in Latin America to scale down shipments to that market.
Not surprisingly, reefer rates have gone up significantly. Recent market intelligence from Xeneta indicates that the average reefer spot rate for a 40ft HC unit was $5,230 in late August, up from $4,000 two years earlier, and in some markets, rates have doubled.
Drewry's Reefer Shipping Annual Review & Forecast, published in August, stated that reefer rates rose over 50% in the year to the second quarter and were expected to increase further in the third quarter, followed by some modest declines next year as the market stabilizes.